Softscapes
Find Softscape Design in Dallas, GA
Are you looking for Softscape Installation?
Whether you want to make a dull outdoor space into your private sanctuary or highlight various landscape features with creative techniques, we have expert landscapers who can transform any area. They are knowledgeable about different design styles so that every element is harmonious within itself and other hardscaping or water features.
Schlampp Turf Management has handled softscape installations of various sizes, from blank slate new construction to tackling overgrown yards. Our crews specialize in installing softscape products using only top-quality plant materials chosen for their specific characteristics and being aesthetically pleasing. We strategically place plantings to work with the various landscaping elements.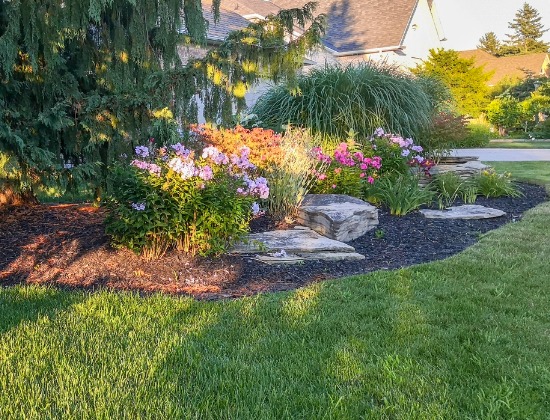 The Schlampp Turf Management Difference
Enhance your curb appeal with the help of Schlampp Turf Management. We offer comprehensive softscape landscaping services, including design and installation. We have over 20 years of experience installing long-lasting softscapes. We know how to create the natural look you want in your outdoor areas, from garden beds to a whole new turf.
All selected plants and materials are chosen for their quality, long-term maintenance ease, and final finished look. A turf installation uses seed that works with the Georgia climate and your soil, so you save on irrigation and yard maintenance. Let us take care of everything, so you can relax and enjoy your improved yard.
100% Satisfaction Guarantee

20+ years experience

Competitive pricing

Improved curb appeal